Research Interests
Our department's research focus areas and strengths include:
Micro- and Nanofabrication
Optics, Remote Sensing, Communications
Digital Design and Intelligent Computing
Signals and Controls
Power and Energy
For more details, check out this listing of faculty research interests:
David Dickensheets
Optical instrument development for medical purposes, such as optical coherence tomography and confocal microscopes.
Hongwei Gao


Electric Machines, Motor Drives, Power Electronics, Renewable Sources Power Systems, Electric and Hybrid Electric Vehicles.

Todd Kaiser


Micro sensors and actuators, Engineering Education, Photovoltaics

Anja Kunze


Engineering neuronal network development and neuronal cell morphology, Neurodegenerative diseases, Developmental disorders, Cell polarity, Synapse formation, Vesicle trafficking.

Brock LaMeres


Radiation Tolerant Computer Systems, Reconfigurable Computing, Engineering Education

Robert Maher
Audio forensics, environmental sound monitoring and modeling, and digital audio signal processing.
Wataru Nakagawa
Nano-optics
Kevin Repasky


Optical remote sensing, photonics and laser development, and nonlinear optics.



John Roudas


Modeling and simulation of coherent optical communications systems,

Digital signal processing algorithms for optical transceivers,

Data center optical interconnects,

Transparent displays



Joseph Shaw


Design, development, calibration, and operation of optical remote sensing systems based on radiometric and polarimetric imaging systems and laser scattering systems.



Steven Shaw
Employing fuel cell technology for a variety of applications. Design of control circuits for different purposes.
Ross Snider
How the brain processes simultaneously-occurring auditory signals. T

he intersection of signal processing, computer engineering, and biology.

Brad Whitaker
Machine learning

, modeling imbalanced datasets, and digital signal processing.

Ying Zhang
Energy and power systems, distribution system monitoring and control, grid resilience, artificial intelligence applications, phasor measurement unit techniques.
Research Entities
These entities are listed because of their strong affiliation with our department, but our research is interdiscplinary and often involves other research entities in the college as well as other user facilities at MSU.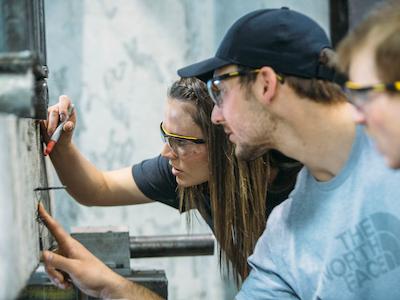 Established in 2016, the Montana Engineering Education Research Center (MEERC) seeks to position Montana as a national leader in engineering education research and
transform engineering education through collaborative, empirical research.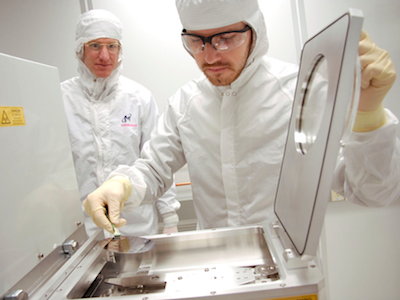 The Montana Nanotechnology Facility (MONT) serves people from academia, government and industry by providing access to nanotech research facilities and expertise. MONT, which includes theMontana Microfabrication Facility, is one of only 16 centers nationwide supported by the National Science Foundation as part of the National Nanotechnology Coordinated Infrastructure framework.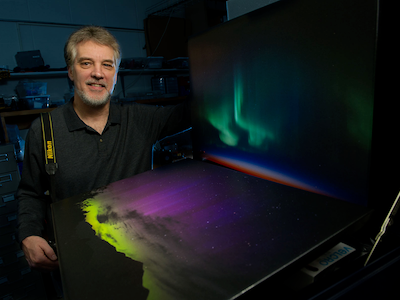 The Optical Technology Center (OpTeC) is a multidisciplinary center offering opportunities for students, faculty, industry and other interested partners to learn and work together to find solutions to practical problems and to discover new applications for optical technology.
Research Opportunities
It is our intention to support all qualified doctoral students with either RA or TA positions (subject to availability of funding).

More information at ECE's RA webpage.
Available to undergraduates at MSU and other schools.
Students gain hands-on research experience working with a faculty adviser.
Provides residence hall lodging, reimbursement for travel to/from Bozeman, and $5,000 stipend.
Runs June through August.
Application deadline is generally in February.
More information at ECE's REU webpage.
Doing research is a great way to learn about a topic and gain valuable experience that can aid in applying to graduate programs or future employment.
Our department has a relatively large number of students working in research groups, providing lots of opportunity to motivated, capable students ready to learn and work hard.
Undergraduates interested in gaining research experience should contact faculty members directly based on their area of interest.
If you are a prospective graduate student, we invite you to learn more about our graduate programs! You can also fill out our online graduate program information request form.
For general questions and more information about ECE research opportunities, contact ECE's graduate admissions chair, professor Ross Snider. The engineering college's research resources webpage also provides an overview of research opportunities for faculty and students.
More Research News